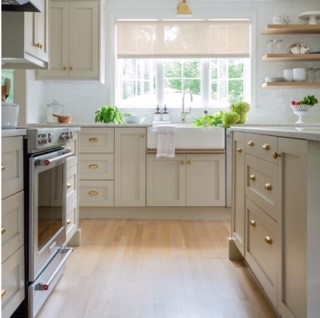 As you glance through social media, there is no shortage of pictures of dreamy kitchens. You know the ones that I am referring to. Upon seeing them you stop for a moment and ask yourself, "Can that be my kitchen? Can I afford it?"
Most often the answer is: No. Mainly because a custom kitchen often comes with a HUGE price tag. But does that mean it's impossible? Absolutely not!
Consider custom doors for an IKEA Kitchen. Here's Why
Many of the stock features of IKEA kitchen cabinets are considered upgrades. For example:
All IKEA kitchen cabinets are designed to be full overlay or frameless cabinets.
IKEA cabinets use Blum hardware.
For a detailed discussion of these upgrades and more visit our "Features of IKEA Kitchen Cabinets " blog
Custom or After Market Doors
Here are just a few of the companies that offer custom doors for IKEA Kitchens. Why not check them out and see if you can get the custom kitchen you have been wishing for.
Semihandmade They launched in 2009 with a simple goal: create a system around Ikea cabinets that offers handmade craftsmanship at a competitive price.
Reform – Reform collaborates with acclaimed architects and designers to create modern kitchen.
Dunsmuir – Dunsmuir Cabinets was founded by a Swedish furniture designer and an American architect who share a love of IKEA and a frustration with contemporary kitchen showrooms.
Kitchen Installation
Once you have your custom kitchen designed, contact us for an estimate for your custom IKEA Kitchen installation.